Ocritech® is an acrylic based material, known for its unique features as lightness, strength and pleasant touch. Due to its easy sanitization, it is ideal for application in the bathroom.
Ocritech® is versatile and ideal for installation because, it is light and therefore easy to move, as well as easy to work on site using standard tools.
Both in its thermoformed or built applications it always maintains the physical and aesthetic characteristics required by the customer.
Thanks to these qualities Ocritech® has been used for over 10 years for the realization of washbasins, bathtubs, shower trays, shower columns and other bathroom accessories:
a real ally for the realization of projects with democratic design.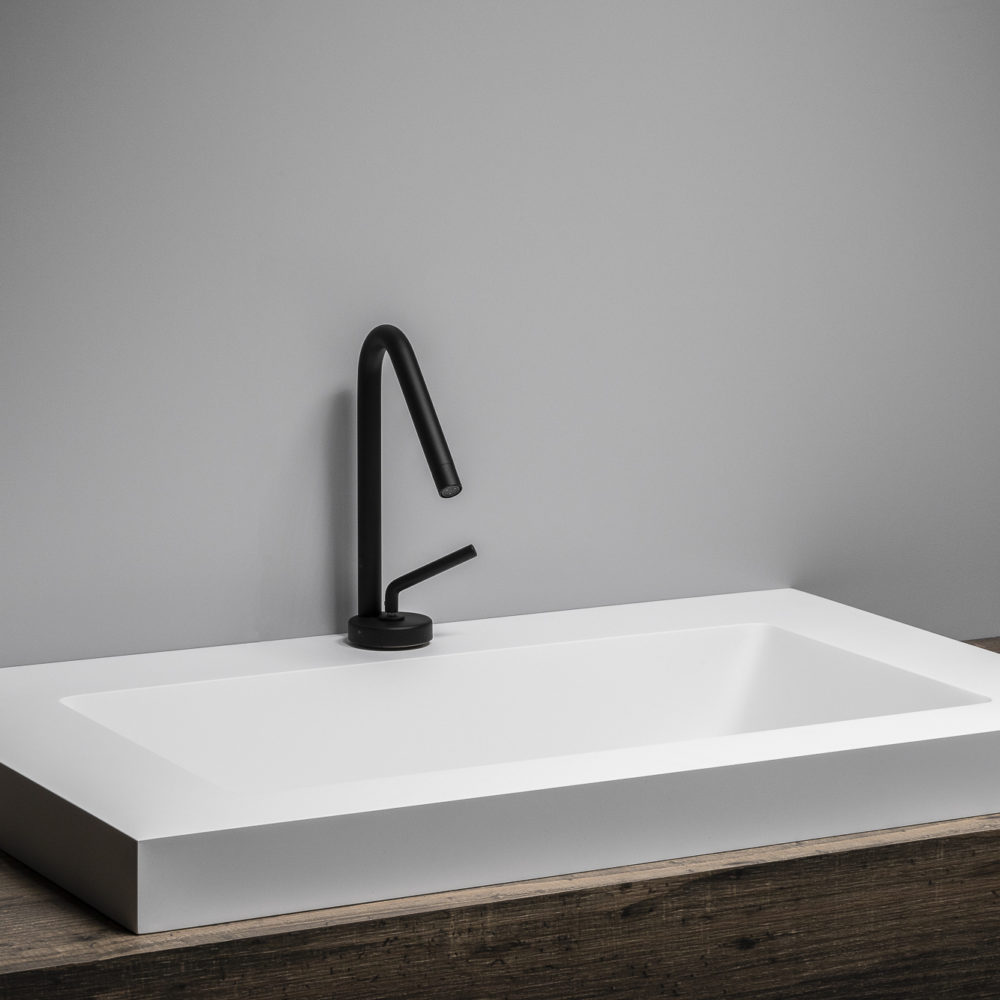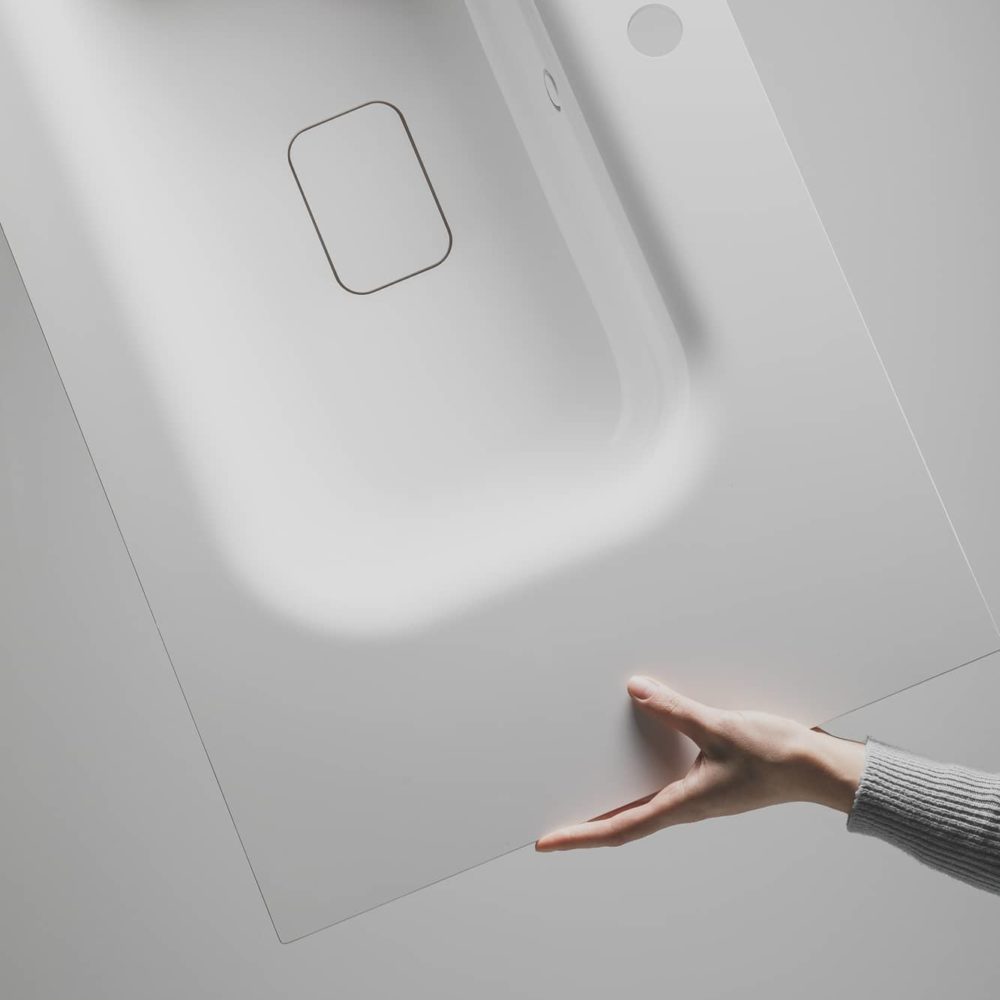 Thanks to its weight of only 1.19g/cm3 Ocritech® is one of the lightest materials in the sector and it is ideal for the development of projects with a refined and sustainable design both economically and environmentally.
Strength and lightness are the combination that unites the new high-tech materials, and Ocritech® is fully part of it as it resists against shocks, scratches, impacts, temperature variations and yellowing.
Ocritech® is available in white shade with soft touch matt finish or bright glossy.
Matt finish is also available in graphite, taupe and vanilla.